Collaborative Storytelling
---
The Dinner Detective – Cincinnati
Promotional video for murder mystery dinner theatre, "The Dinner Detective" in Cincinnati.
Directed by: Michael J. Gerrity
Produced by: Ryan C. Sands
artist statement
Above all things I am a story teller. Using film and video I write and produce narrative works that deal with the human mind and our understanding of self and each other. Drawing on theatrical methodologies such as theatre of the absurd or Bertolt Brecht's "Epic Theatre," I create stories that are highly relatable yet somewhat alien in order to produce work that an audience can grasp but unusual enough to spark discussion.

I create my work in a highly collaborative environment, developing ideas and constructing my pieces though discussions with fellow artists and crew members. Through my work I try to diminish the ideas of a sole auteur and support the working methods of the theatre where everyone involved is working to create something bigger than themselves.
Memorial Service to Follow
As a filmmaker says goodbye to his art, he realizes he's still mourning the loss of his father.
Memorial Service to Follow is a stage play about the life and death of Michael's father, a Vietnam War combat veteran. The play is a memorial to all things lost, including: Michael's father, other service members, and the art of celluloid film. The live action is accompanied by live 16mm film and video projections.
The first workshop performance was at Chemically Imbalanced Theatre Chicago, IL September 2013
For more information please visit the full website at TheDeathOfFilm.com
---
---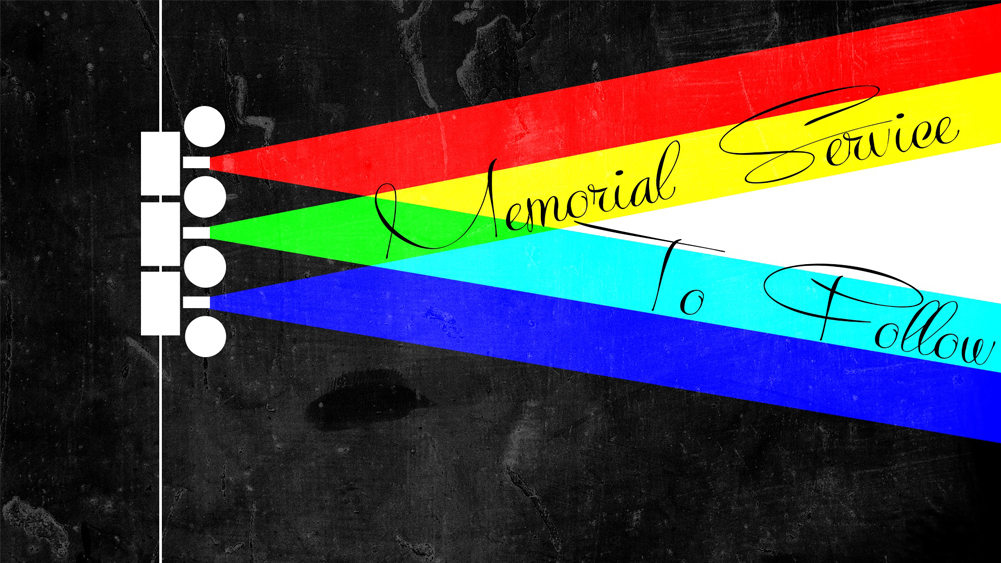 Send Me a Message!
---
Want to get in touch?
Use the form below, and I'll get back to you as soon as I can.